Interrobang?! The Curious Departure of Dustin Spektor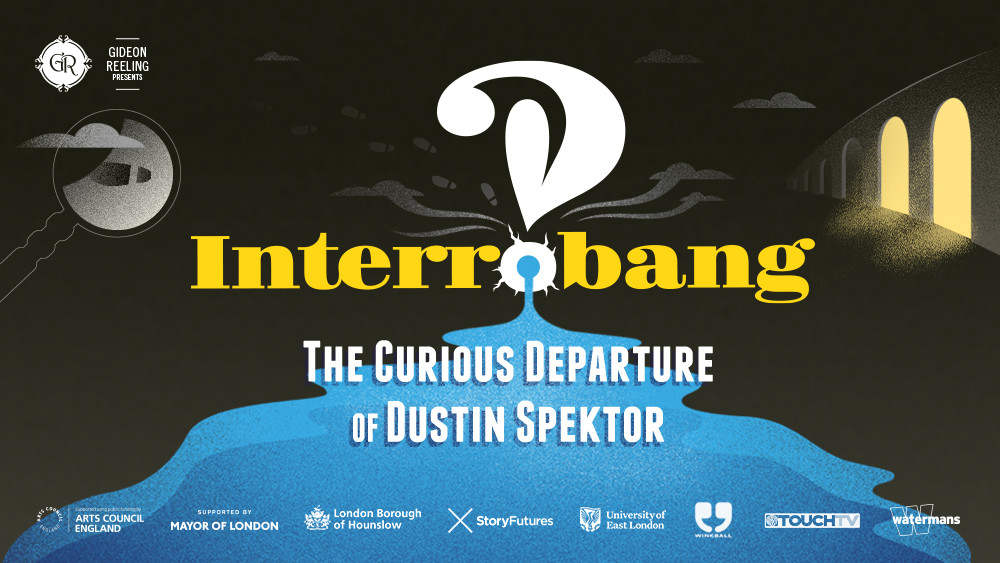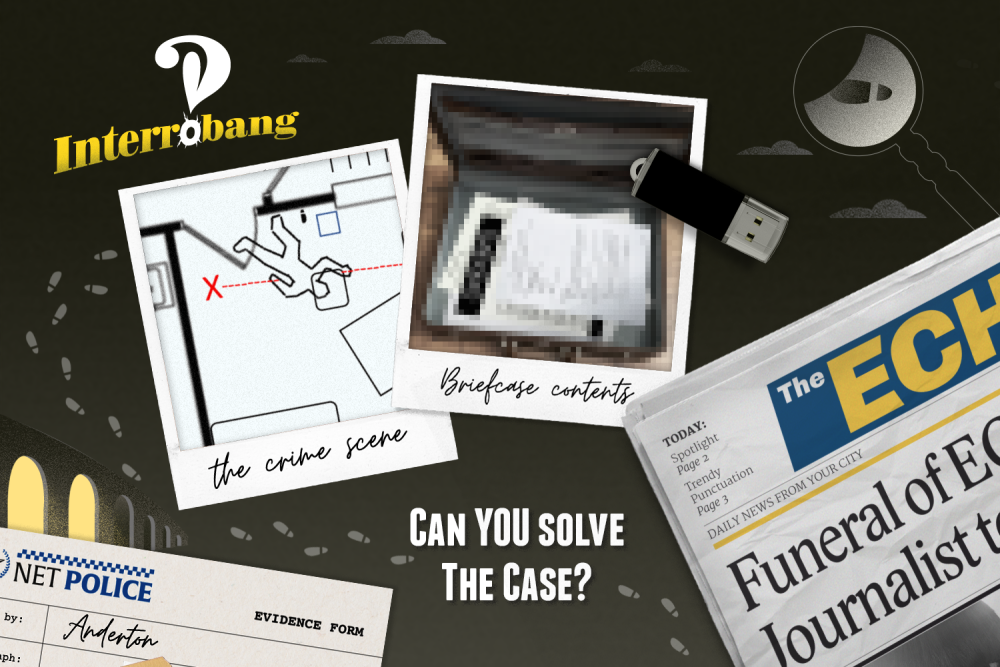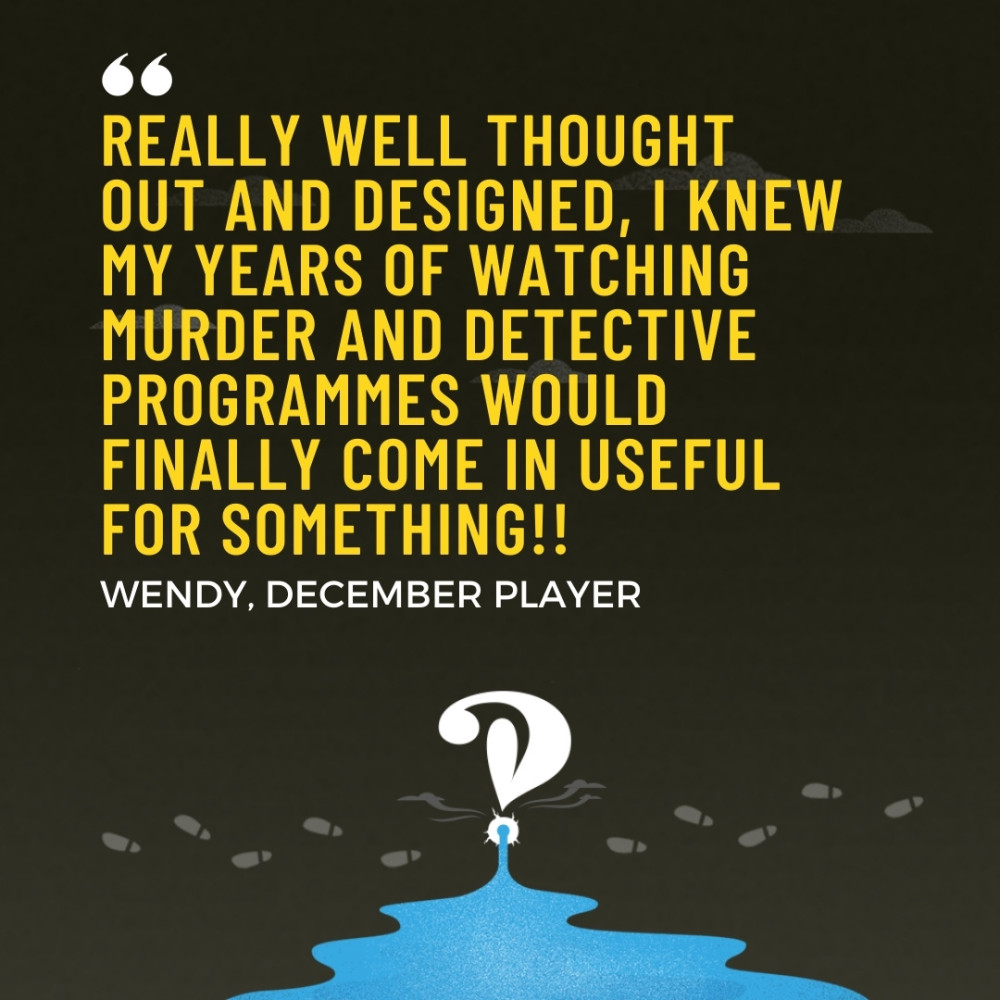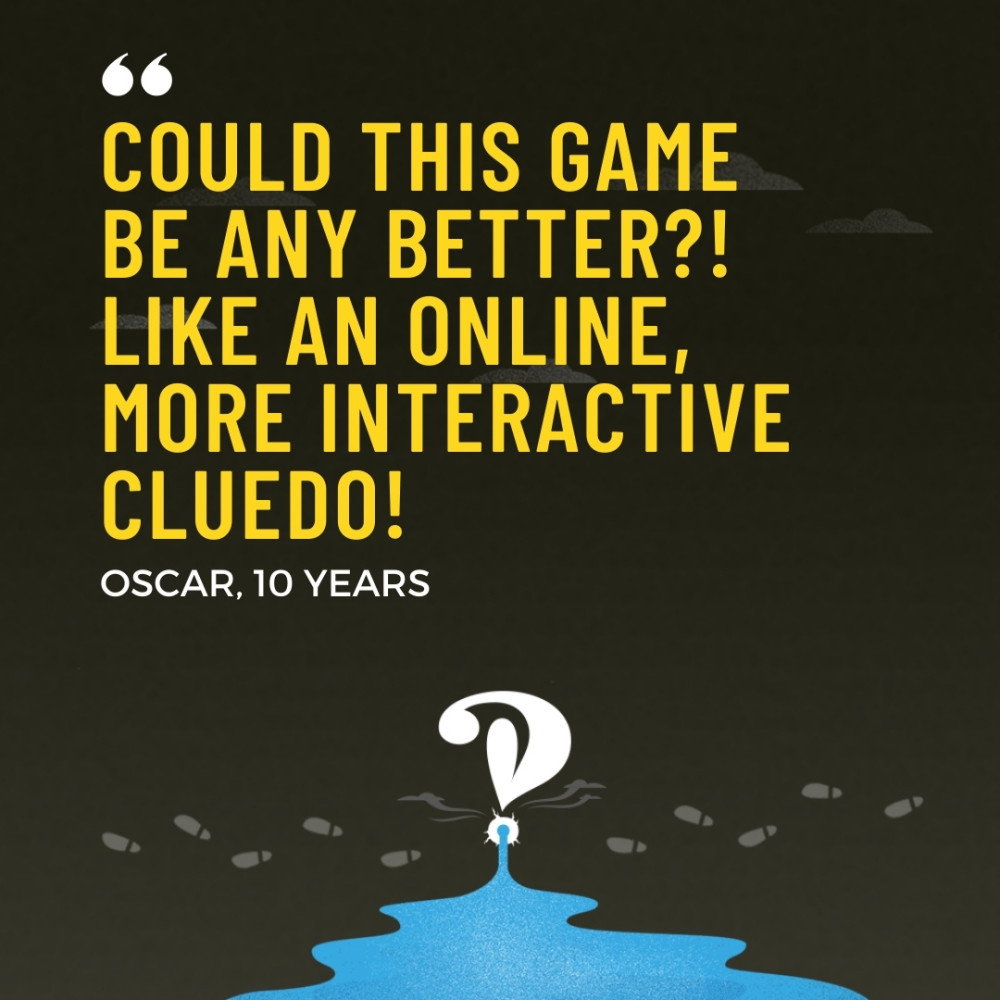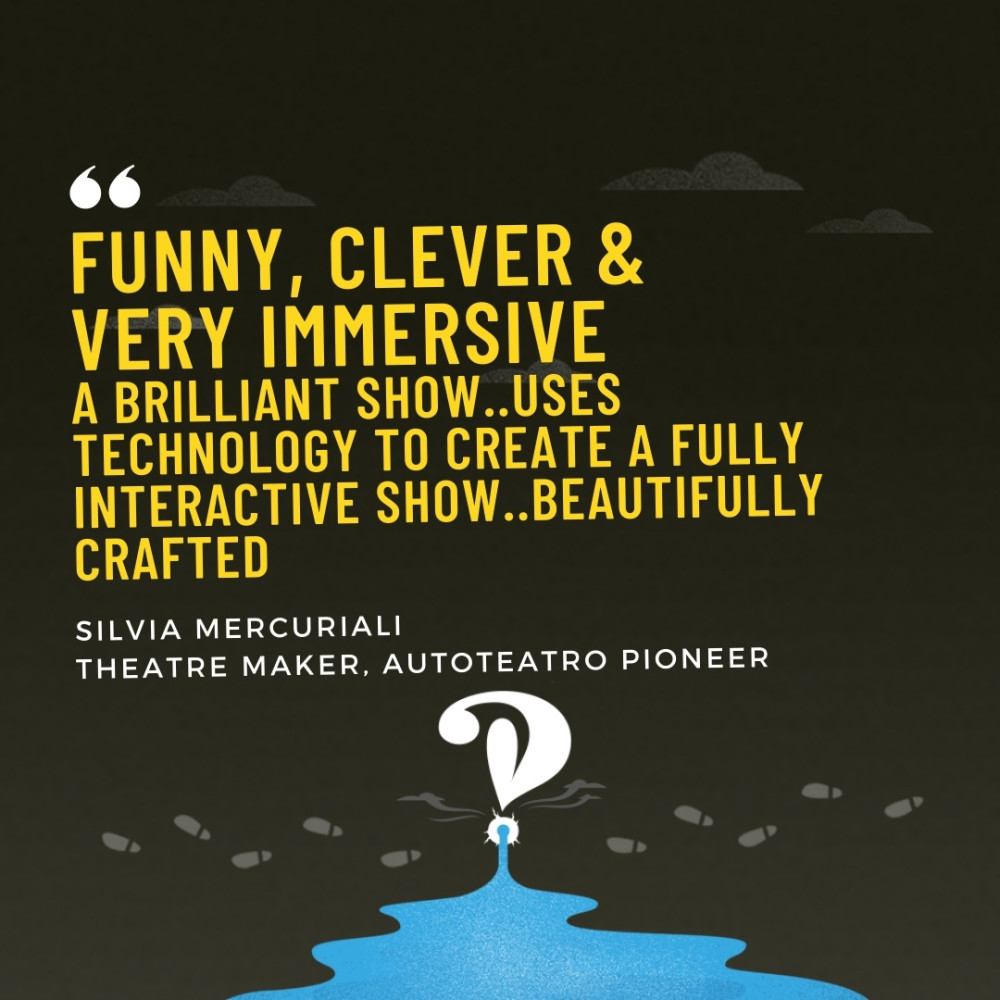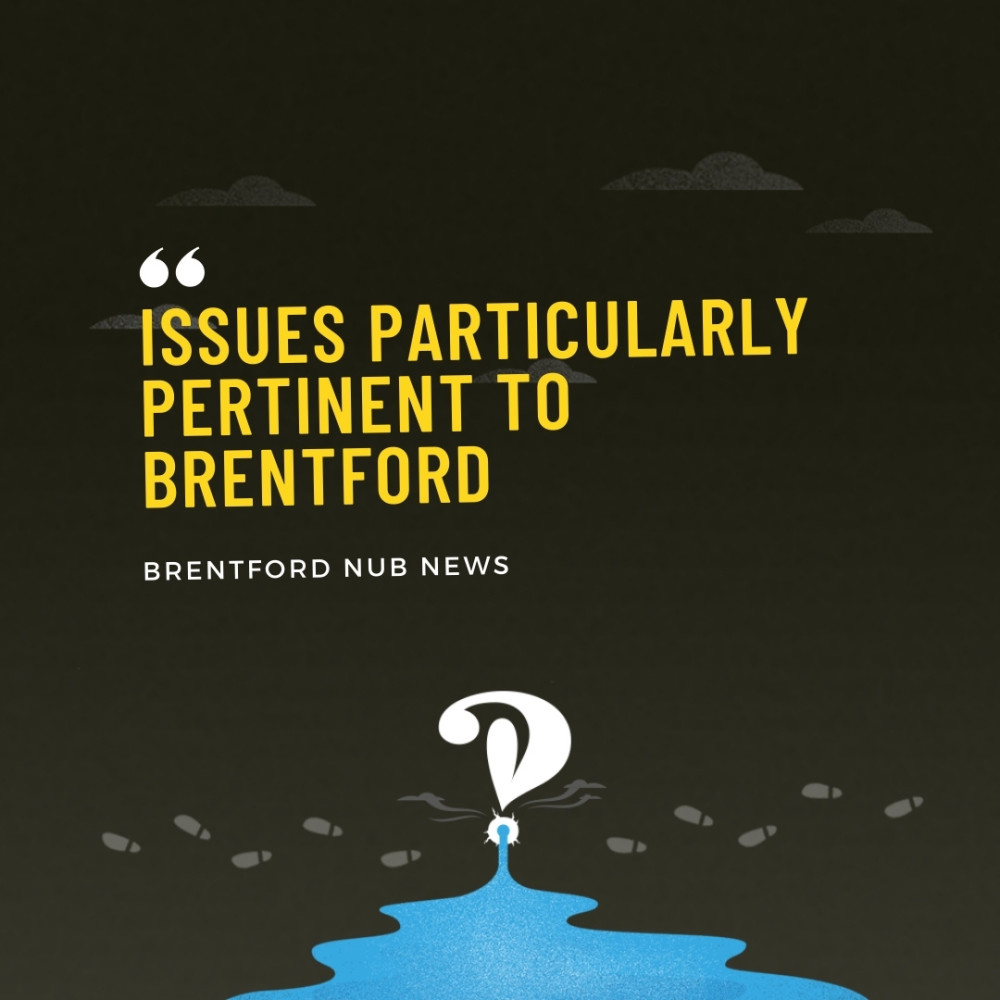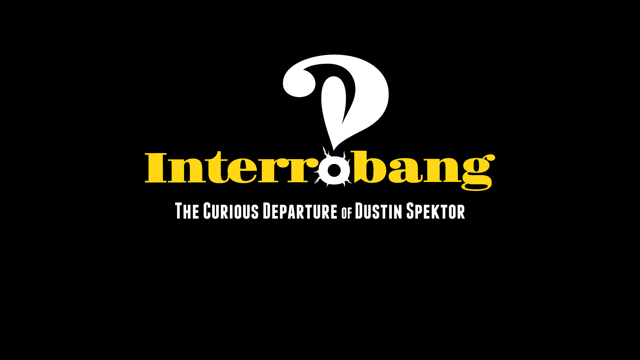 Interrobang Digital is a genre-busting experience:
part immersive experience, part detective game
FOR NEXT BOOKABLE DATES sign up to our mailing list on our CONTACT page
It's a theatre-meets-online-gaming experience that draws players into a real time thriller to become investigators tasked with solving a shadowy murder case.
Interrobang uses a unique combination of dynamic QR codes, bespoke web technology and bitesize theatre to create an experiment in interactive, enveloping storytelling, gaming away from the console and theatre away from the theatre if you like.
Our ongoing aim, as ever, is to make theatre more accessible, immediate and appealing to a wider non-traditional audience.
Thanks to all our supporters of the successful crowdfunder in Spring 2021 we were able to run initial testing
and thanks to Arts Council England Culture Recovery Fund #HereForCulture, we moved into the next phase to develop the experience further.
Originally created by Kate Hargreaves & Barry McStay many years ago, Interrobang?! Digital has since been developed by Hargreaves, Kathryn McGarr, Hetty Burton and Tom Wright
For residents and visitors to Brentford there is a partner experience Interrobang?! Local- hunt down the Interrobang?! newspaper at the Watermans Theatre, Brentford or around participating venues in the local area.
It has been made possible thanks to :
-our collaboration with tech innovators Winkball and Touch TV,
-web developer Tom Wright
-the Mayor's Back to Business fund
-Crowdfunder
-Storyfutures R & D on Demand with Mr Jack Lowe.
also thank you to Angela Chan and Elizabeth Bichard
Thank you, lastly but definitely not leastly, to all our kind supporters of our crowdfunder campaign- your generosity has been extraordinary.
Len Bichard, Elizabeth Bichard, Andy Hargreaves, David Robinson, Clayton Wright, Elliot Eveson, Colin and Zoe Bryant, Heather Haley, Adam Robertson and verdantbrewing.co, Sam Cotton, Teresa Buckle, Damien Hyland, Aubrie Town, David Hargreaves, Richard Andrews, James Wright, Philip Saatchi, Jonathan Adler, Jo Lynch, Simone Thomas, Abigail Eason, Clare Brown, Eli Burton, Jesse Morgan, Brigit Gourlay, Rachel Burns, Peter McGarr, Robert Hall, Nick Hutchinson, Elisabeth and Mike Fidler, Kevin McGarr, Valerie Mcgarr, Jemma & Stephen Varley, Josh Jones, Christopher Wright, Rose Burton, Ali Jary, Mark, John Walton, Cheryl Felgate, Roger Mutton, Sarah Carver, Adam Neville, Leslie Susan Lurie Pitt, Andrea Baldwin, Jacqueline Winfield, Lisa Roberts, Susan Hasell, Libby Northedge, Annie White, Geoff Beale, Mal Nelson-Hedge, Judi Speirs, Gemma Keen, Judith Gartrell, Pete and Lyn Wright, Samuel John, Paul Rodgers, Adrian Relph, Elly Pace, Barry McStay, Harriet Stewart, Joe Hargreaves, Christabel Boersma, James Stone, Angela Chan, Sarah Dowling, Niall Conway, Will Ashcroft, Victoria Letten, Ruth Patrizzi, Matt Maciejewski, Sybil Ah-Mane, Coral Bevan, Brigid Graham, Kim Farley, James Traherne, Terry Bowden, Dave Young, David Wright, Alexandra Rowse, Sam Clear, Maxine Doyle, Hunt & Murphy, Alice Lessing, Andy kobelinsky, Geoff Beale, Lucy Whitby, Claire Rowan,Lewis, Georgina Smith, Joanna R, Alison Griffiths, Penny Wrout, Peter Higgin, Helen Ahearne, Barbara Wilson, Jo Cobley, Rohani Omar, Jacquie McBeth, Matthew Blake, , Sophie Gozlan, Lewis Miles, , Duncan Forsyth, Sascha Evans, Polly Barker, Stephen Makin, Ian McGarr, , Katharine McGowan, Paul Webster, Bryony Rumble, Christo Squier, Sarah Sage, Claire Seeber, Kate Rigby, Elizabeth Freeman, Jack & Brenda Lewis, Abby NeeForknall Young, Connie, Kate Shiner, Maito Jobbe duval, Lm Kbj, Edel McGrath, Mikey Abouaf, Mei Parsons, Jenny Dunn, Gareth C Ellis, Matthew Jane, Jess Clements, Charlotte Price, Ben Mason, Shad Ohayon, Laura Clark, Agatha Telemacque, Louise Penn, Sid Harding, Chris Chamberlain,Vicky Back, Kate Statham, Nathan , Pamela Ashcroft, Colin Nightingale, Peter Gibbs, Luke Foy, Jo Dagless, Harriet Eldridge, Harriet Ashcroft, Matthew Blake, Becky Burchell, Catherine Pride, Siobhan Finnigan, Kath Duggan, Ellie Duck, Jo Bowis, Sascha Evans, Sam Ellenby, Heather Coghlan, Nick Sloan, Julie Landau, Alistair Goldsmith, Catherine Edwards, Hetty Burton, Seiriol Davies, Joseph Quartson, Georgie Pinder, Shepsy, Tom Wright, Gareth Howells, Ian McGarr, Stephen Makin, Anouk Cruttenden, Al Wingham, Jacquie McBeth, Gaynor Wingham, Lucy Hall, Hannah McGavin, Simon Davies, Richard Kedge, E j Ashcroft, Lucilla Fermi, Vanessa-Faye Stanley, Ian Spink, Polly Donger, Livi Ambrozie, Dawn F Hodgson, George Tinsley, Lauren Jones, Polly Barker, Polly Le Grand, Charlie Doran, Theresa Snooks, Andy Ashton, Sarah Heenan