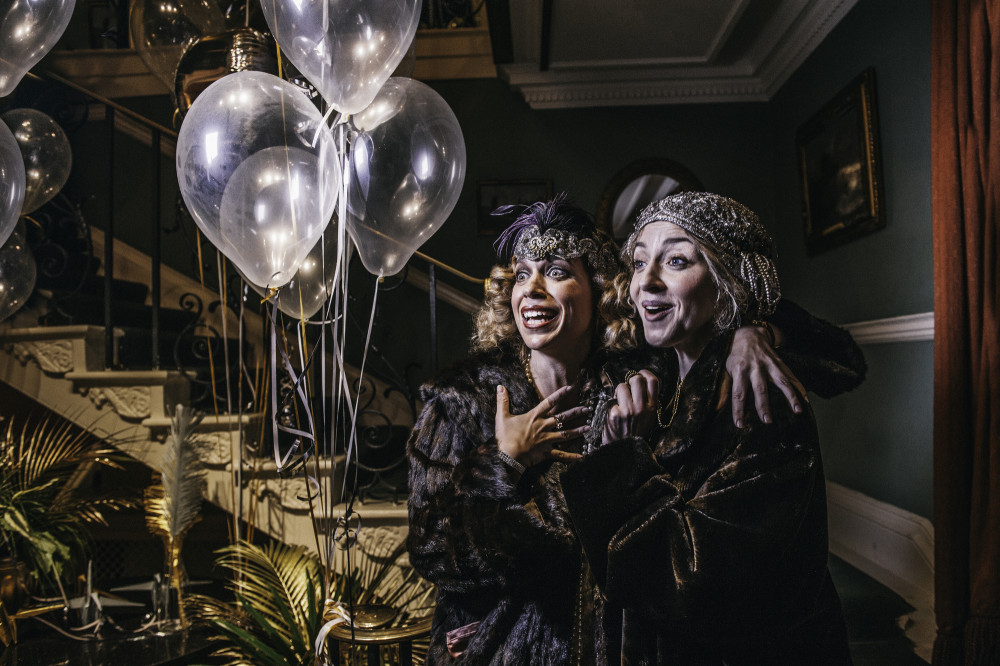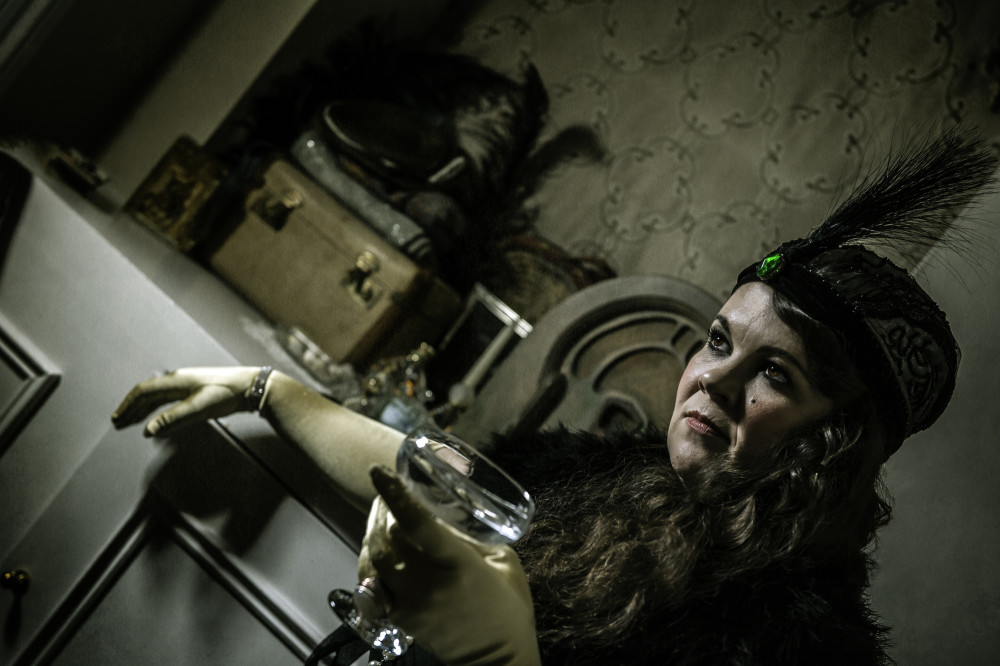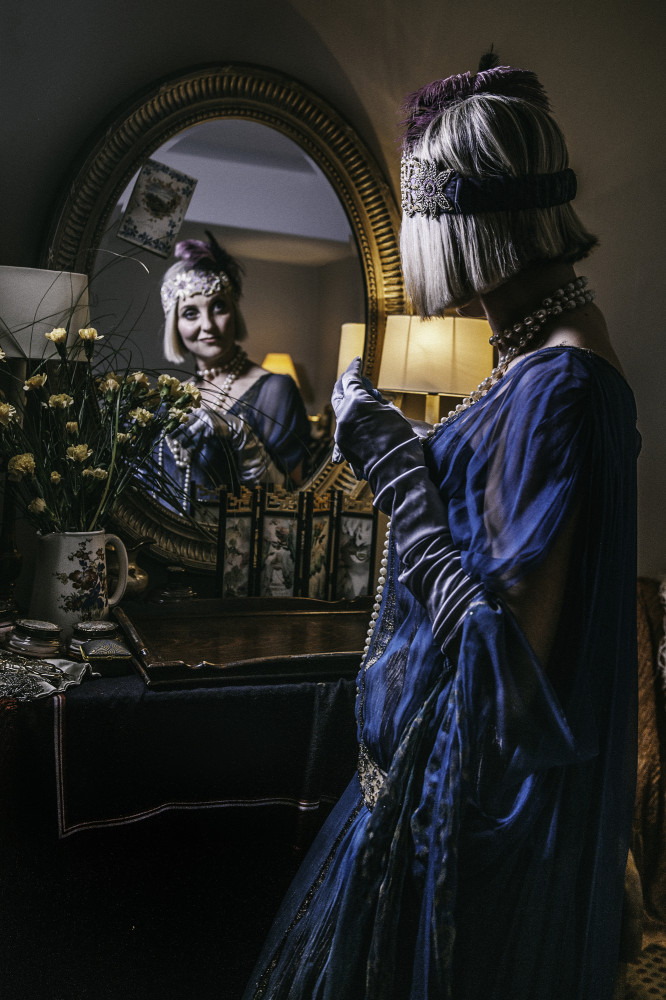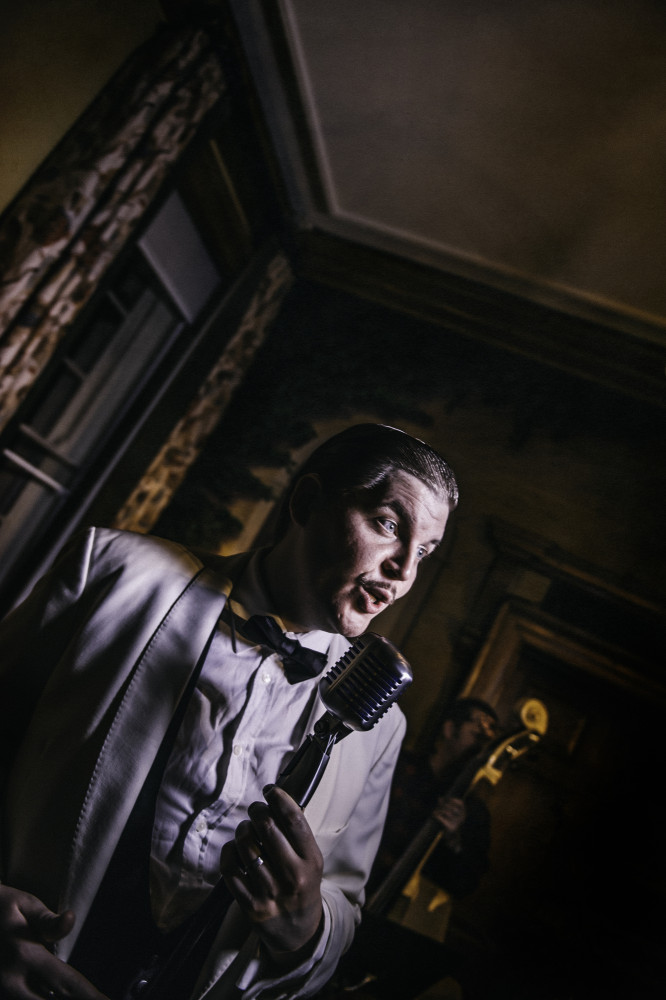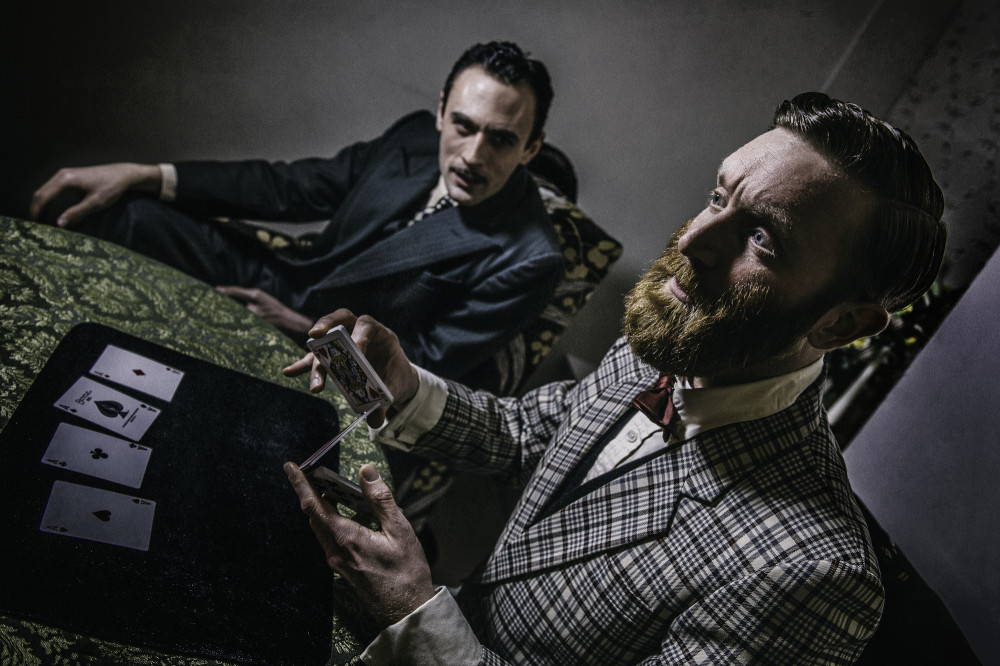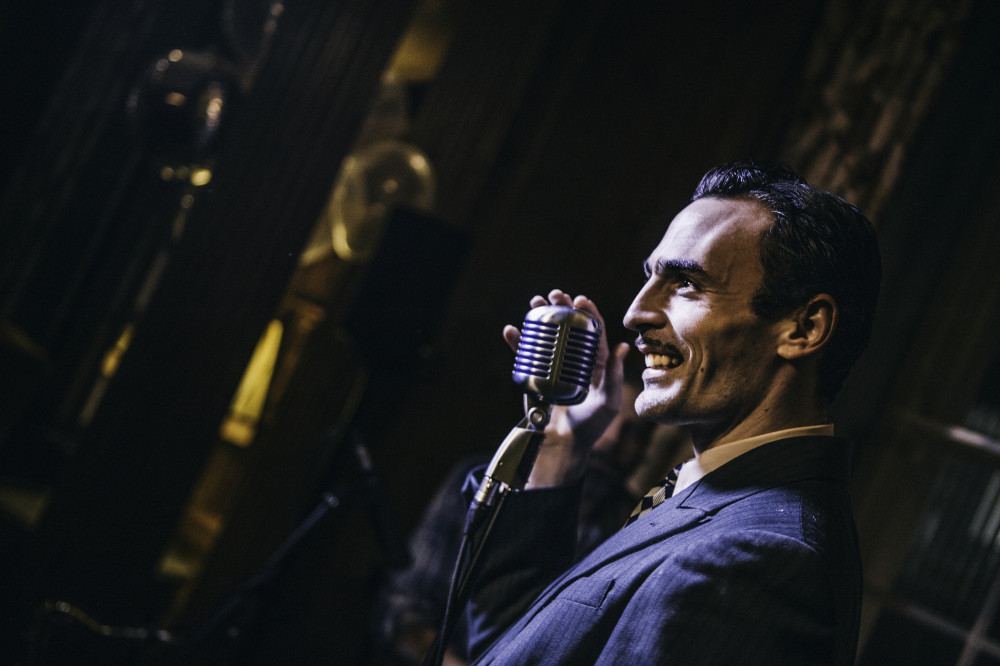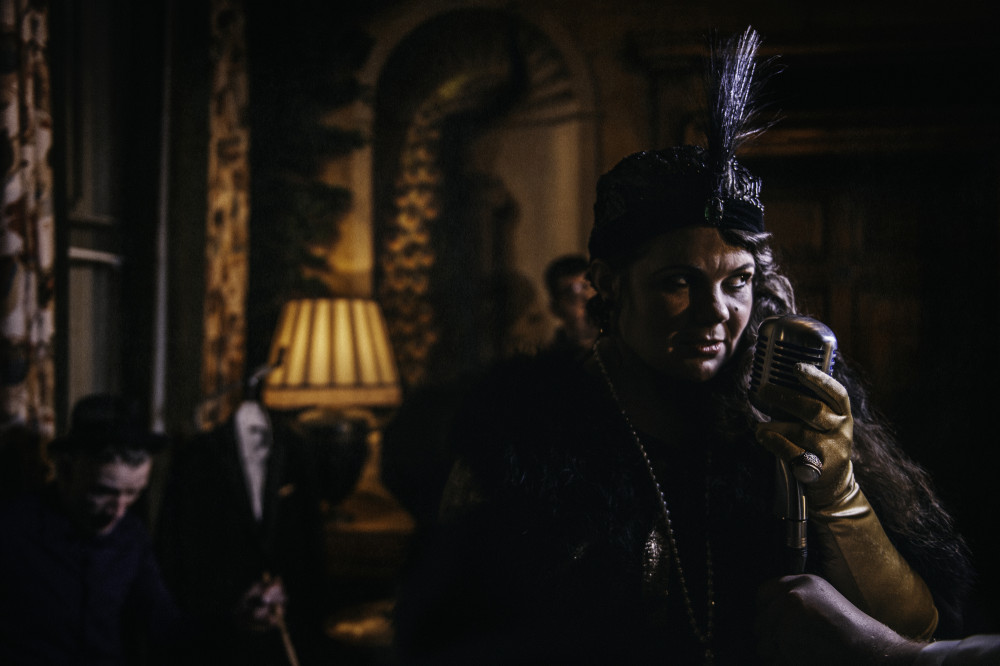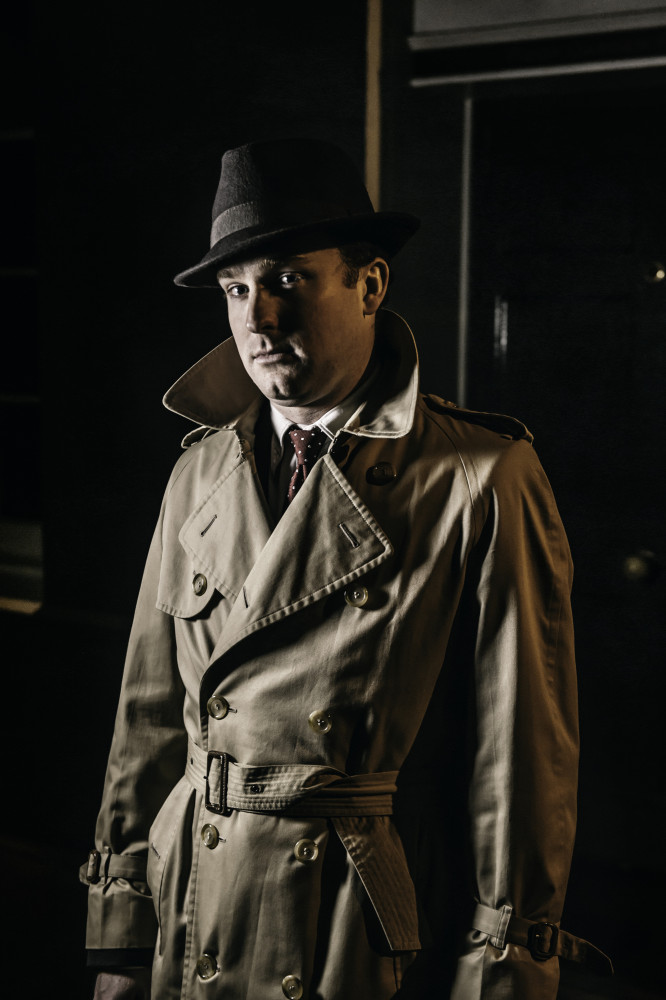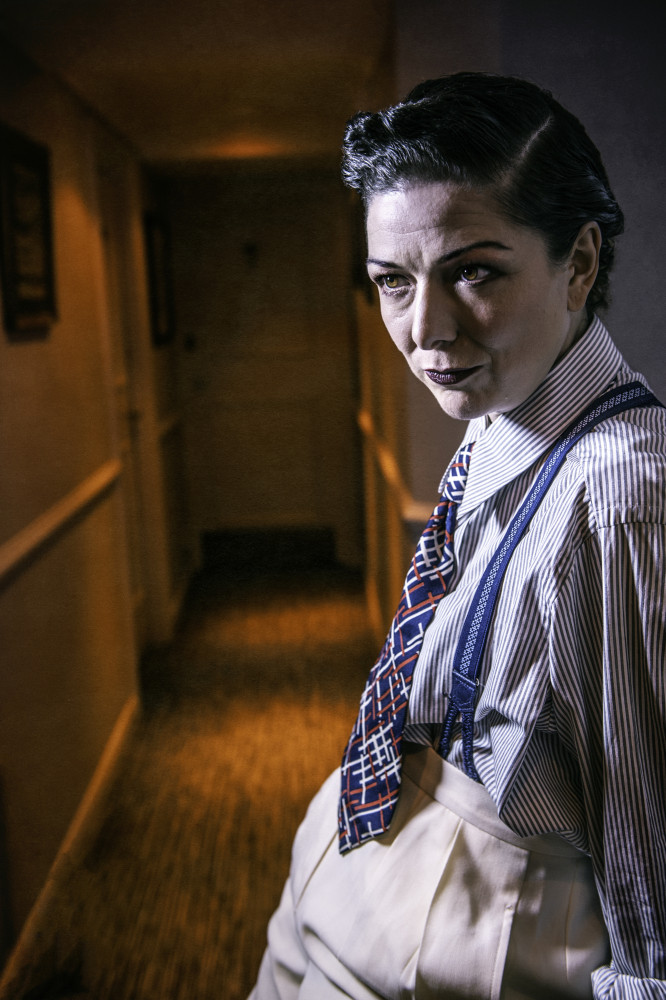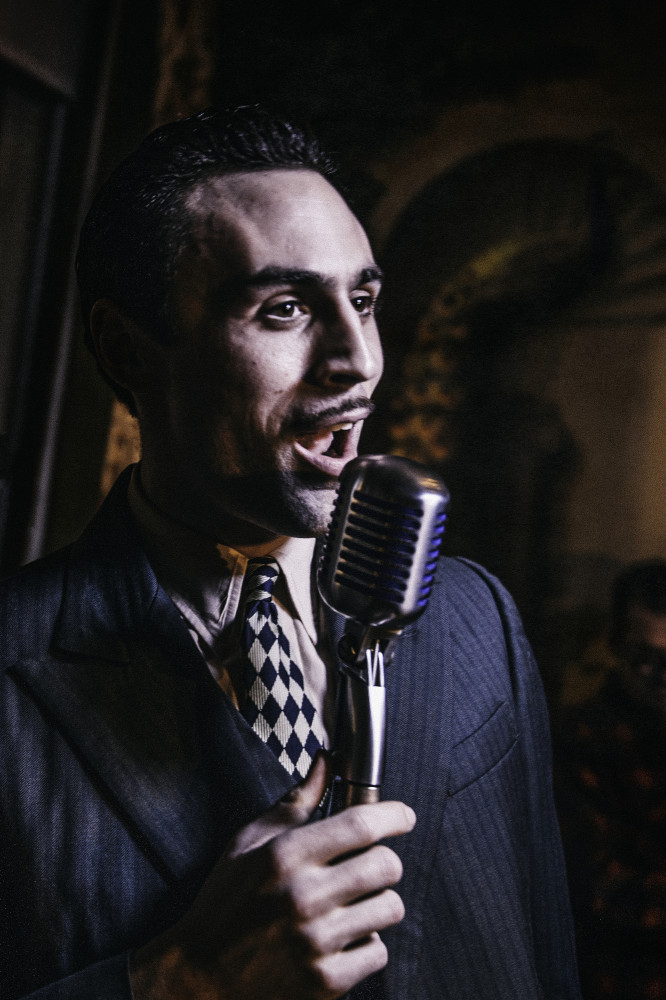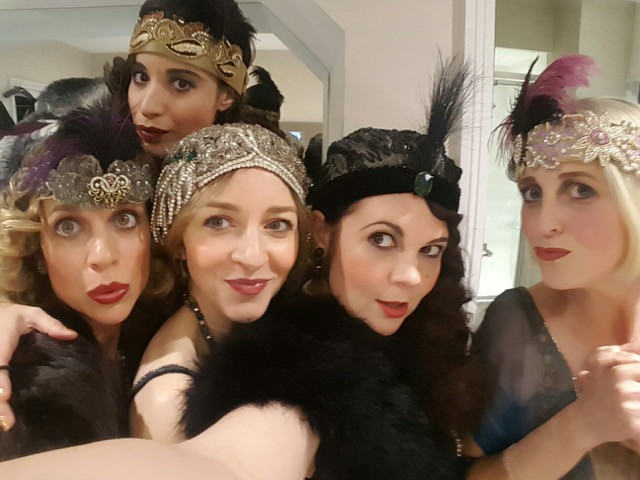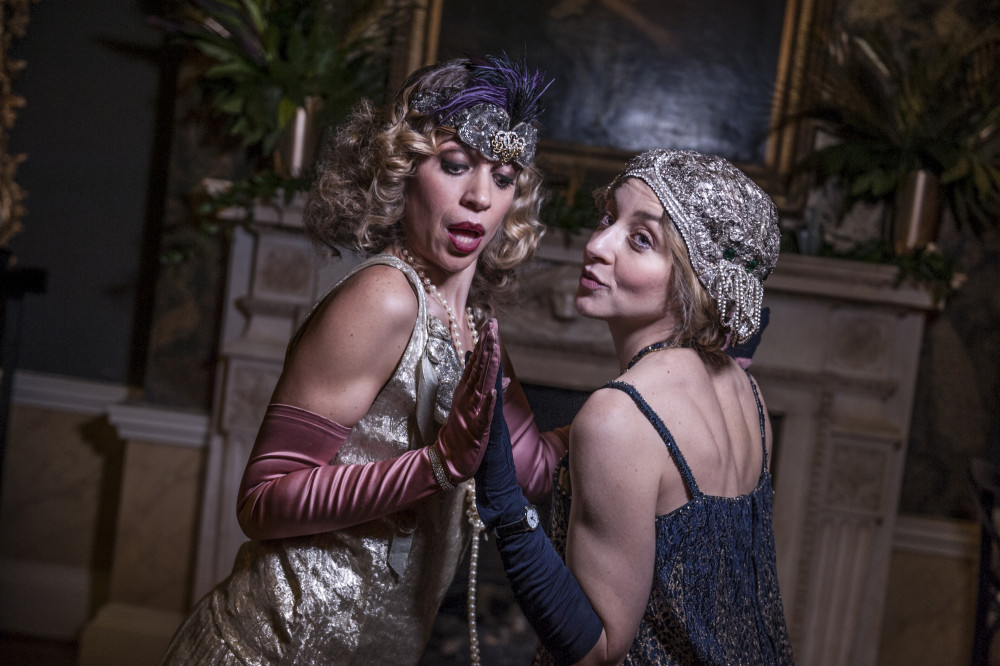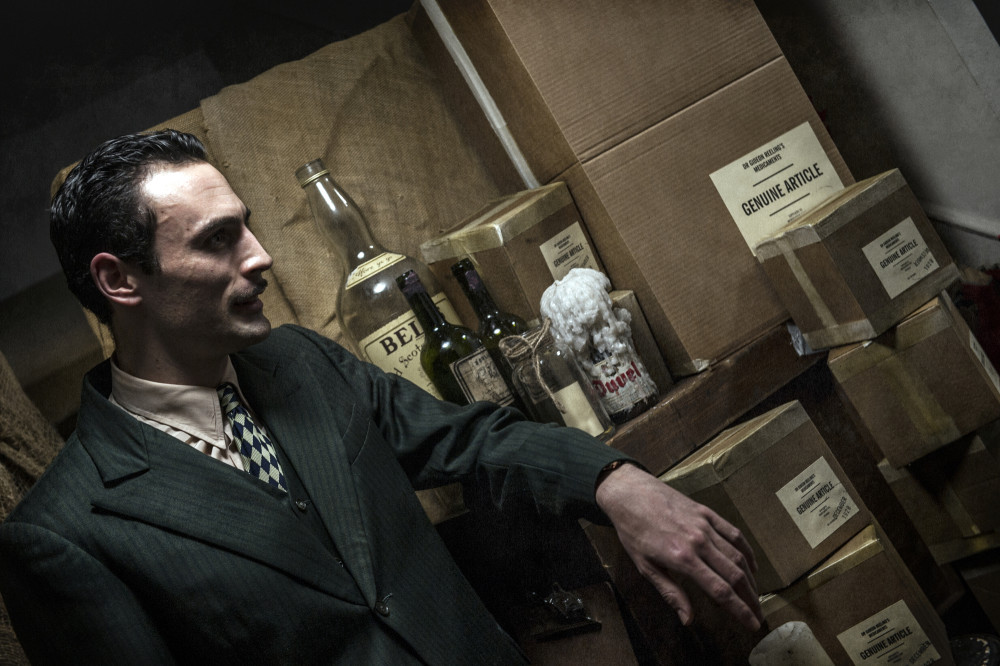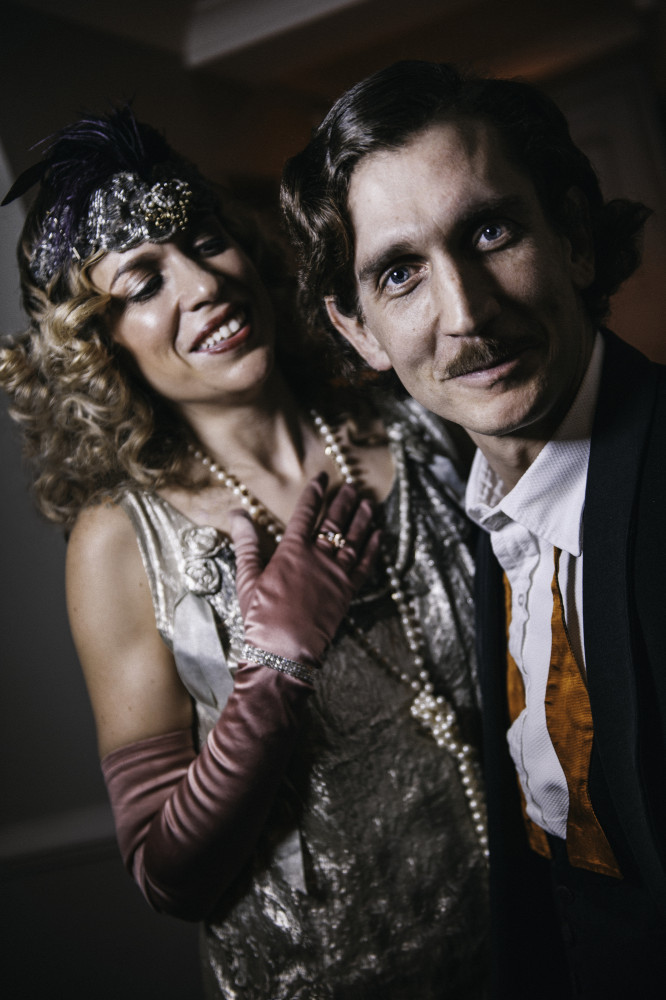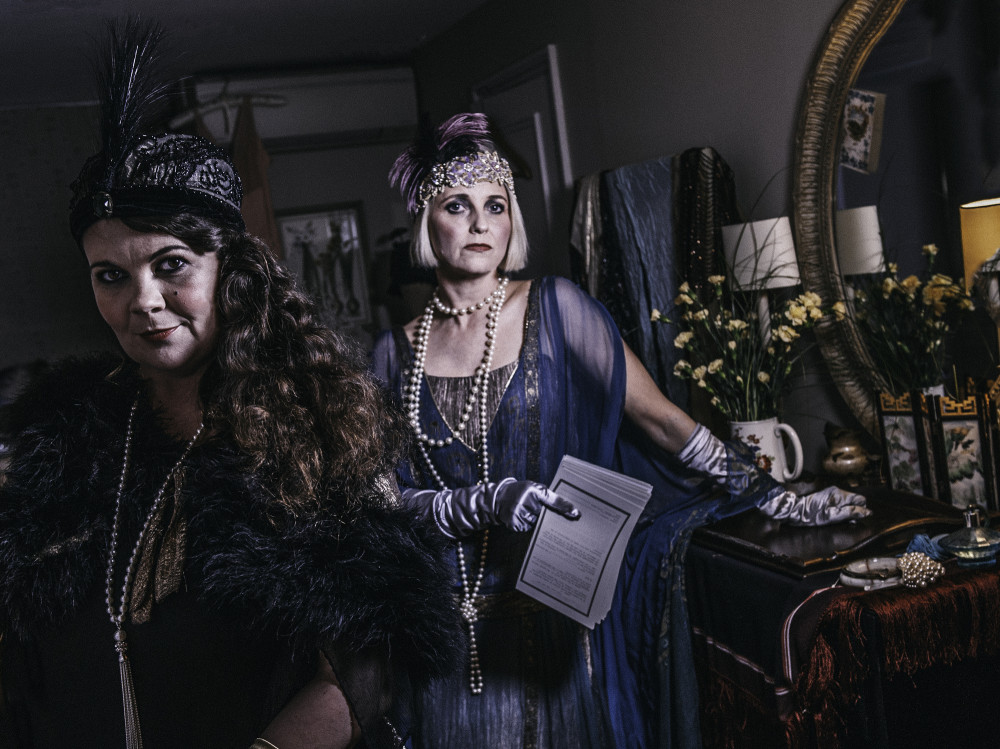 Event

Private 50th Birthday
A dark tale of string pulling and double crossing for a Private 1920s themed party
at Searceys, 30 Pavillion Road Hotel, Knightsbridge.
We were asked to devise and produce an enveloping tale of intrigue to set the scene for the partygoers' arrival and to sing and dance and add playful experiences through the night.
The Organized Party (zed intended), was an original scripted performance revolving around a mob boss celebrating 10 years of prohibition with his cohorts.
Guests entered the hotel via an external elevator guided by a crooked Chicago cop to experience one of 6 different journeys - including celebrations with the Boss, planning with his henchman, gambling with his reluctant croupier (in fact a devilishly clever magician) or plotting against him with his drunken wife.
We created lavish decor and performed in all areas of the hotel.
There were 10 performers, a jazz trio with singers, close harmony roaming numbers, a character videographer capturing the night as well as artist liason for Heather Small who headlined the party.
Kate Rigby designed the Spaces with Kat Heath,
Alice Lessing the Costumes,
Kate Hargreaves Directed
and Hargreaves and Kathryn McGarr wrote it.
Make up was by Anna Inglis Hall and Paul Rogers
The Videography was by Charlie Cattrall
These beautiful photos are by Rah Petherbridge
Performers: Matthew Blake, Jo Bowis, Vanessa Faye Stanley, Barry McStay, Hetty Burton, Alex Mugnaioni, Christine Lockhart, Joanna Carolan, Kate Ashcroft, Jon Armstrong