No Man is an Island at Camp Bestival 2008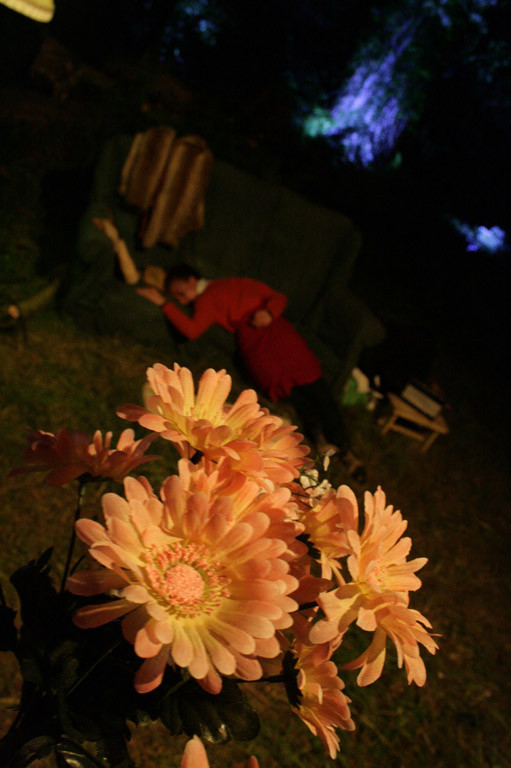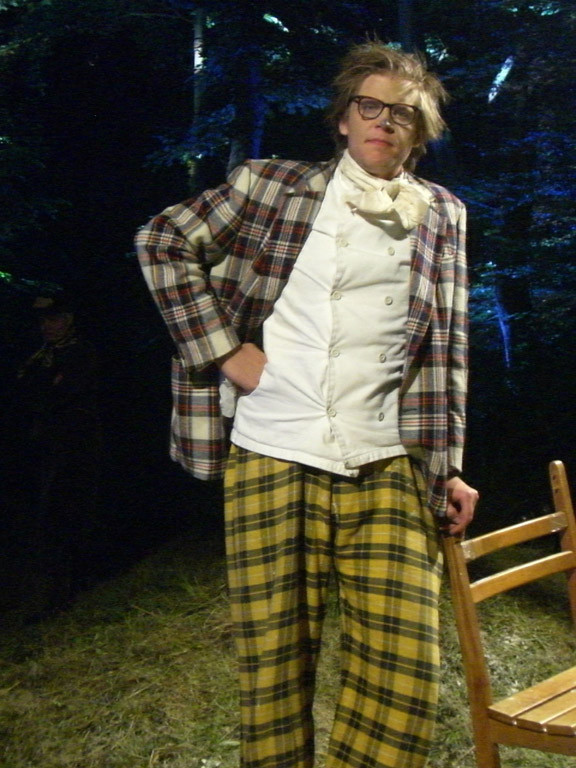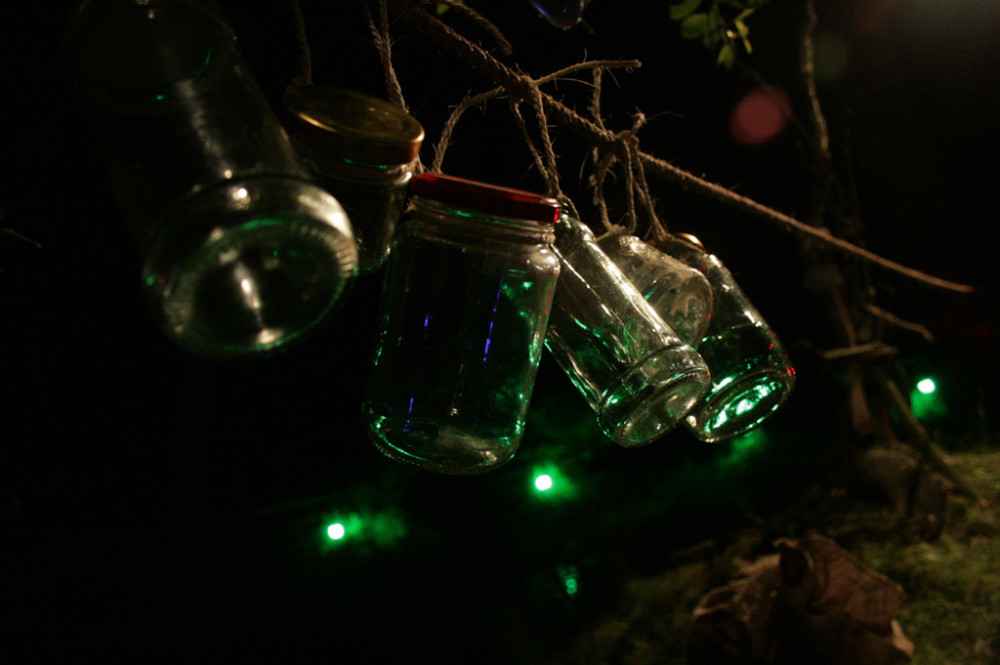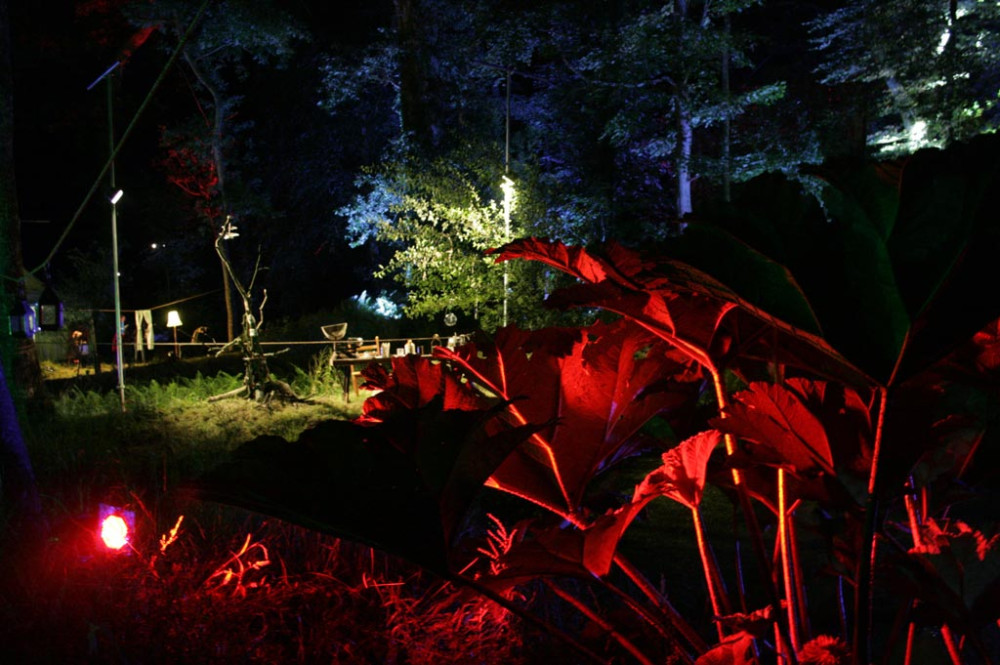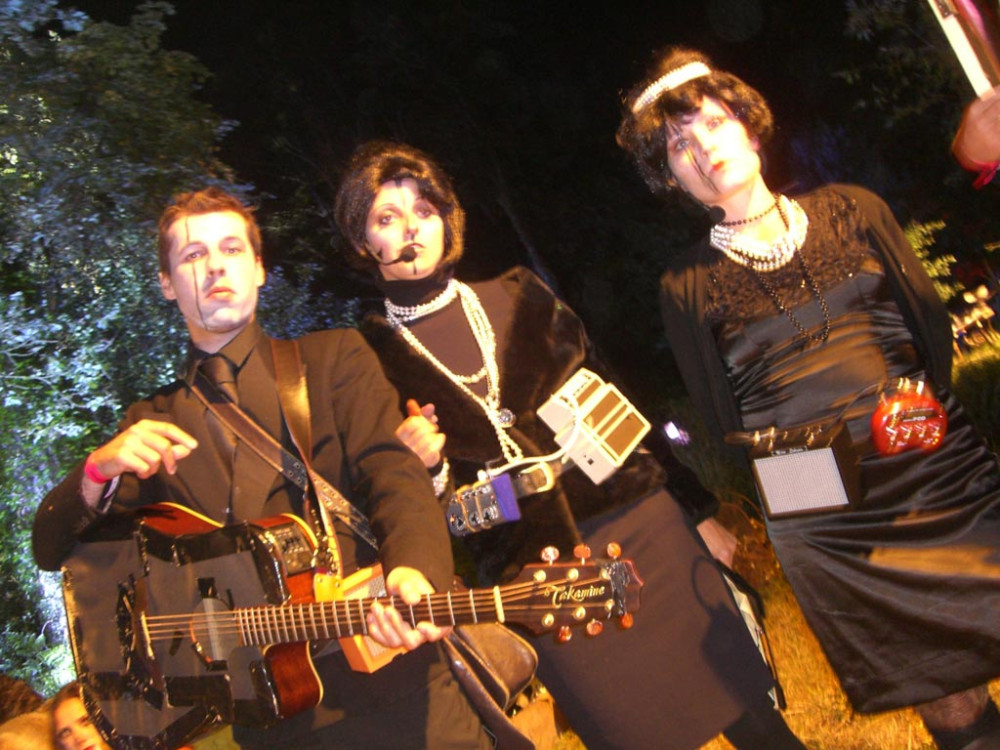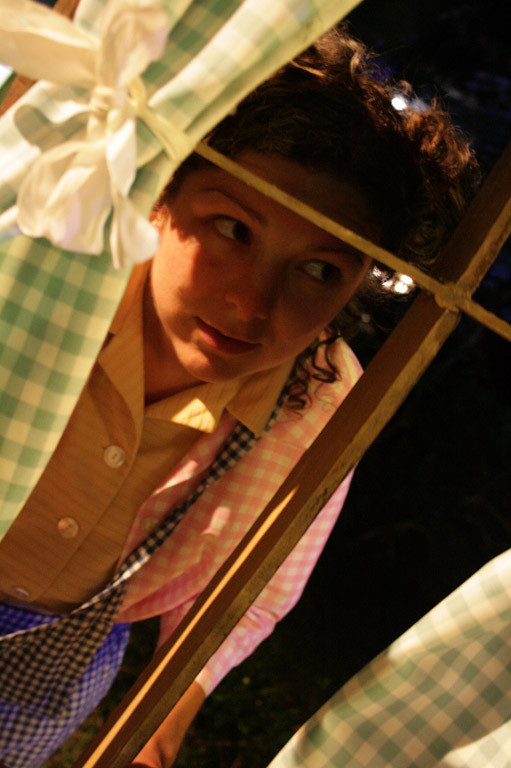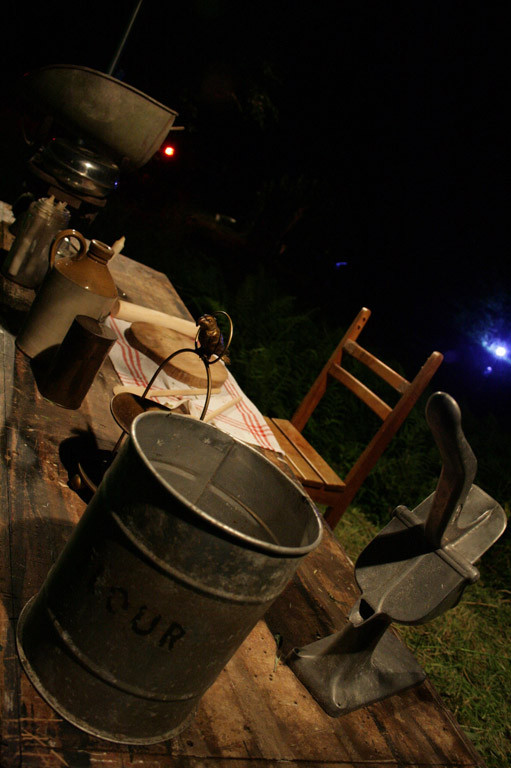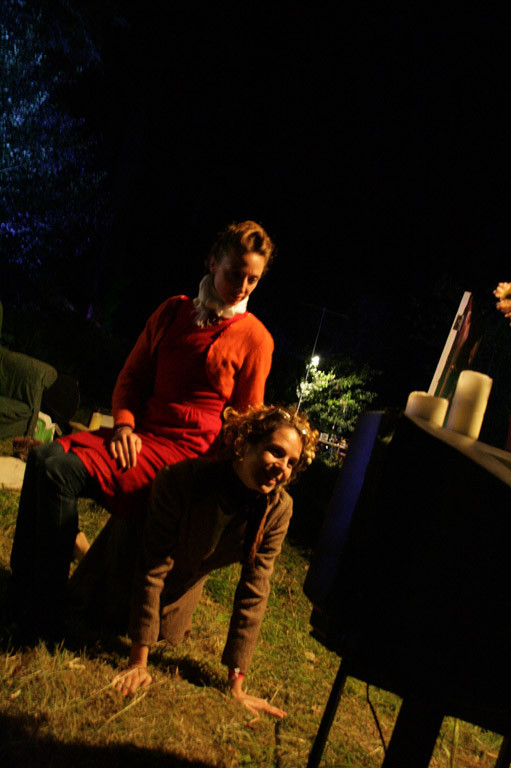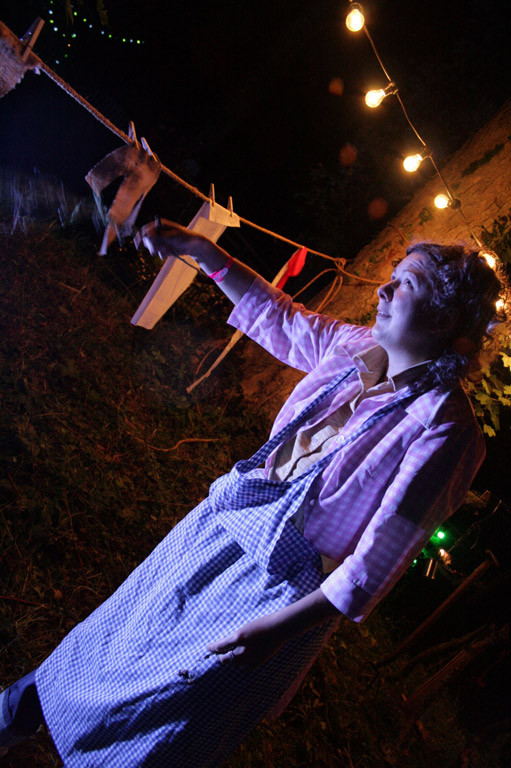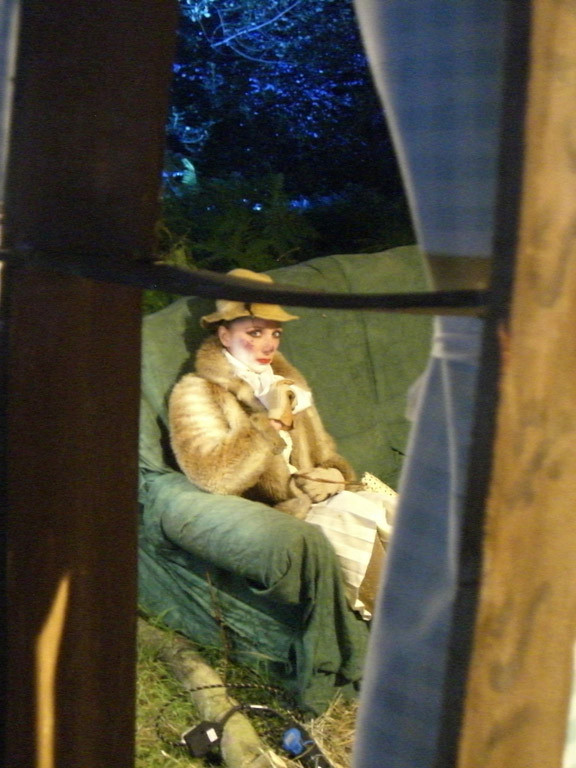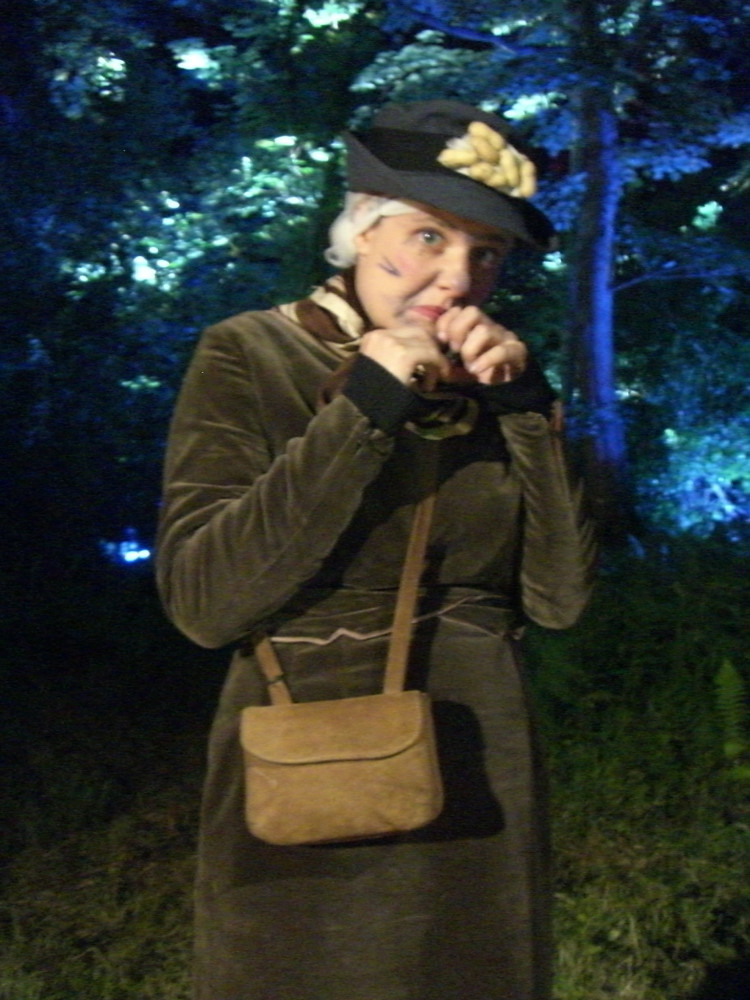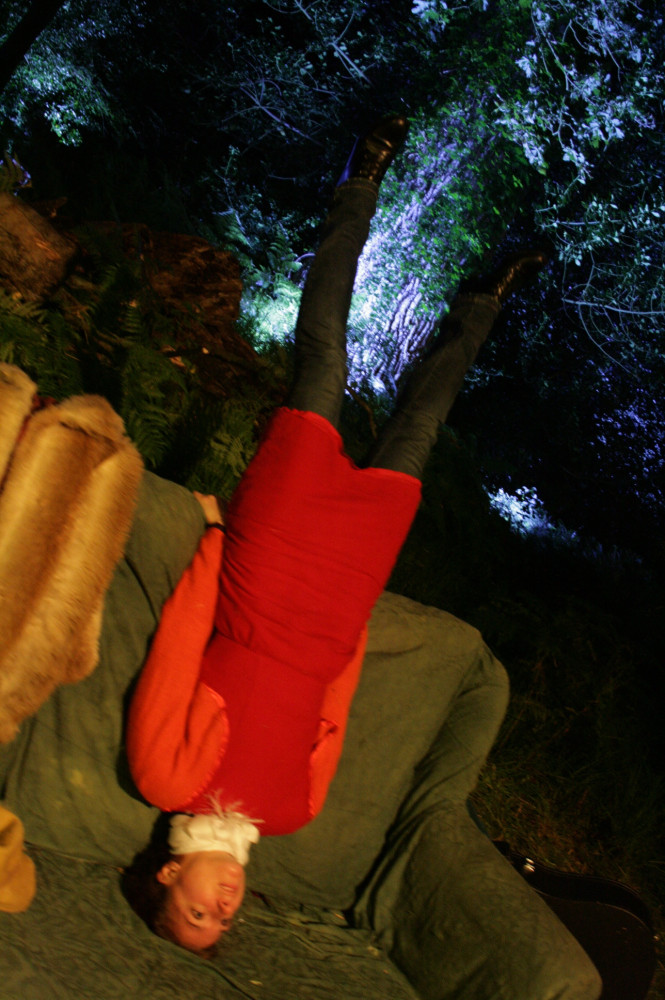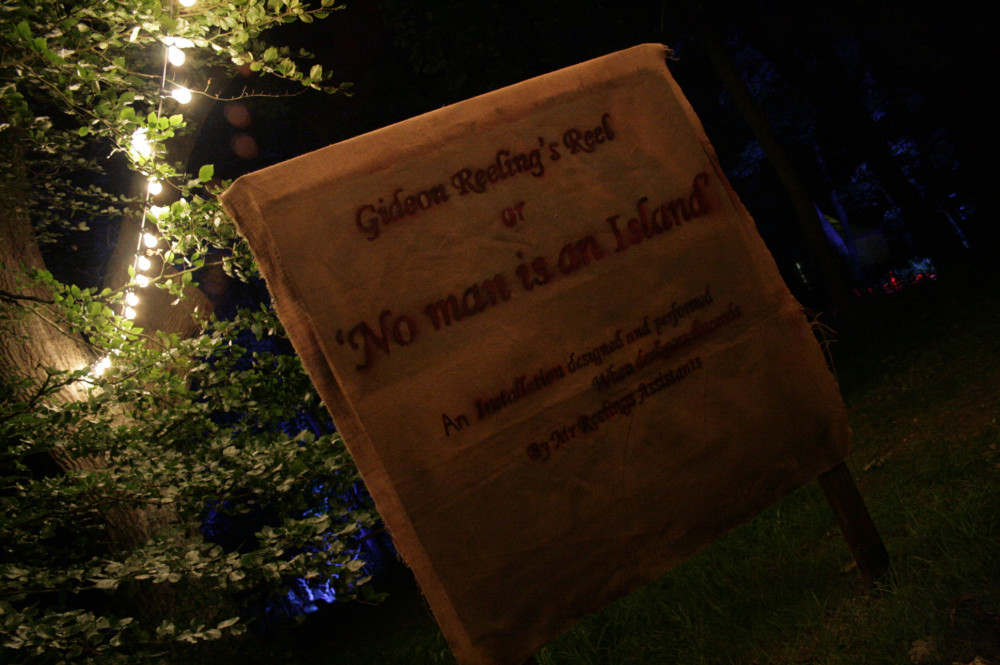 Event

Camp Bestival Theatre in the Woods
No Man is an Island
- The Secure Village -
An occupied Post War Village struggling to get by: This was our first reel around the woods at Camp Bestival and we settled on calling the area the Dingly Dell with great hopes for it to be historic and twinkly.
There in the beautiful woodland surroundings and the little boggy islands we created a strange village with a post office and pulley system, tin baths and TVs.
"The inhabitants of the wood continued about their nightly business, the bread baked in the Bakers, the night mail was sorted and the telly was on. But the outer forces watched everything and the security; patrolled. The big dark village was growing and no one was quite sure, anymore, who ruled which roost."
The nightime promenade around the woods was accompanied by live acoustic music from Tablesale and Perhaps Contraption, and a tale of twistedness and petty rivalry unfolded for adults and big kids after the main stages closed until the wee hours.
No Man is an Island was the first of 6 consecutive years creating and curating the theatre in the woods for Camp Bestival
Produced and Designed by Kate Hargreaves and Livi Vaughaun
Performed by:  Al Wingham, Matthew Blake, Pauline Huguet, Alfie Boyd, Hetty Burton, Kate Hargreaves, Rob Wilson, Elizabeth Bichard,  Emlyn Roberts,Bec Watt, Perhaps Contraption, Lisa Roberts, Margarita Zafrilla Olayo
Designers: Luke Montgomery, Beatrice Minns, Holly Steidl, George Ellison,  Dicken Bevan, Kate Rigby, Andy Kobelinsky, Sinan al Jawad.
Photographs: Sinan al Jawad.